Hanwha Pick and Place
From:    Author:Hanwha Pick and Place    Publish time:2019-06-21 14:05    Clicks:12
Hanwha Pick and Place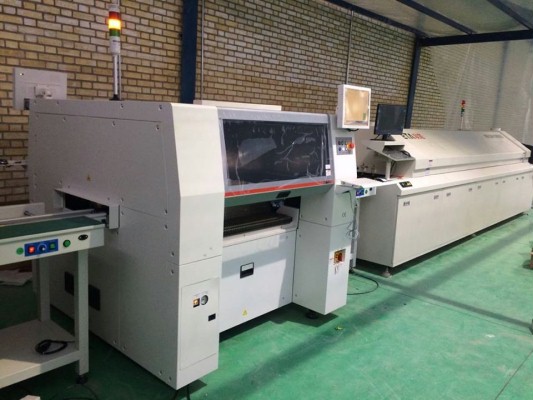 ETA provide SMT full line solution for customers, for small,midium or large production capacity, widely used in PCBA,EMS,LED applications. In SMT line, pick and place machine is the main machine, for pick and place machine, we firstly recommend you consider Hanwha pick and place and JUKI pick and place machine, this is according to many our old customer's feedback and our rich experience.
The solution depends on customer's requirement and budget, before make an offer for you, please kindly share us your ideas, then we can make suitable offer and give you good suggestions.
Hot models machines as belows:
Hanwha pick and place: SM471PLUS,SM481PLUS, SM482PLUS
As Hanwha SMT Pick and Place Machine that applies two gantries equipped with 10 spindles per head as well as new flying vision, the Hanwha SMT Pick and Place realizes a chip mounting speed of 75,000 CPH, the highest in the world among chip shooters of the same class.
JUKI pick and place machine: JUKI RS-1, JUKI JX350
For SMT factory setup, we can provide full SMT solution for you, we can provide core technology with our equipments, we can provide the most professional tech service, we have wealthy experience on SMT factory setup, we can solve any question about SMT.
ETA Main products: SMT stencil printer, reflow oven, pick and place machine, wave soldering machine, etc.
Main Markets: Central America, Southern Europe, Northern Europe, North America, Western Europe, Mid East, South America, Eastern Europe, Eastern Asia, Domestic Market.
From Alibaba you can see our company export customs data, we are always NO.1 in China SMT field. Quality is our company's culture. Quality is our soul.
We also provide perfect after-sale service for our clients.
Please contact us for more details. smtwhf@163.com (Henry)
Hanwha pick and place video