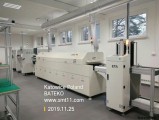 Model:SMT Reflow Oven Video
Brief:
High Performance Reflow Oven, Reflow Soldering, Reflow Soldering Oven, SMT Reflow Oven, Nitrogen Soldering Oven. is a High Quality SMD Soldering Machine. Suitable for Various Electronic Products.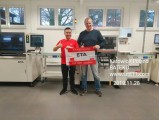 Model:Pick and Place Machine Video
Brief:
Fast Smart JUKI Samsung/ Hanwha/ Panasonic/ FUJI SMT Pick and Place Machine, pick and place machine, SMT placement, chip mounter, SAM pick & place machine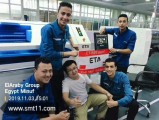 Model:SMT Stencil Printer Video
Brief:
Full auto solder paste printer, semi-auto solder paste printing machine, automatic solder paste printer, SMT stencil printer, PCB printing machine, LED solder paste printer.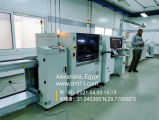 Model:PCB Handling Machine Video
Brief:
PCB linking conveyor, 90 Degree SMT Magazine Loader, Vaccum bare board loader, PCB Stacker, Multi Function Vertical Buffer, Turn conveyor / Diverter, Dual-lane SMT link/inspection Conveyor, Cooling conveyor Telescopic conveyor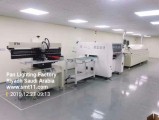 Model:SMT Line - Customer Factory Video
Brief:
Turnkey SMT production line, SMT Line solution, Hanwha SMT line, JUKI SMT production line, Fully auto SMT line, Semi-auto SMT production line, SMD line, PCB assembly line, SMT assembly line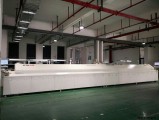 Model:Reflow Oven
Brief:
ETA is the China professional reflow oven, SMT reflow oven, reflow soldering, reflow soldering oven manufacturers and suppliers of various SMT PED PCB assembly production line.